I think I have my computer issues fixed, so hopefully I won't drop off the face of the planet again anytime soon! I've been busy the past couple months and wanted to share some of the stuff I've made.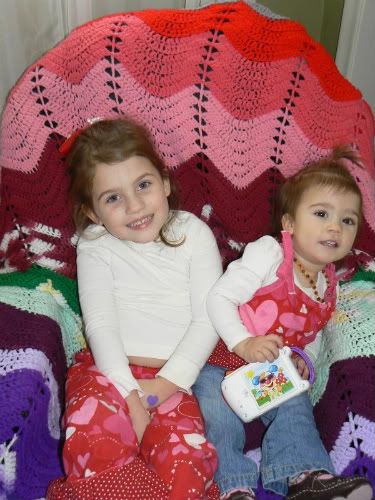 Happy Valentines Day! I made the girl's matching ruffle pants and a pillowcase tunic because I am a huge nerd. They turned out so cute XD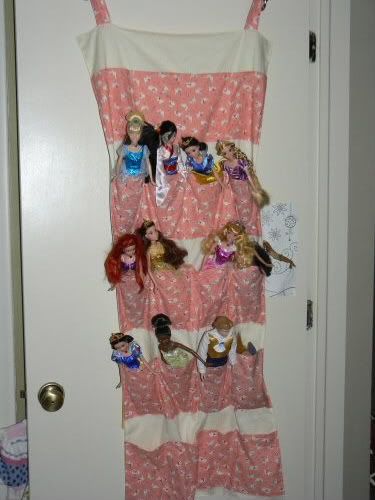 I made a little doll holder for all those princess dolls that are too special to be stuffed in a toy box :P
And a bed for all those Polly Pockets my 3 year old insists on bringing to bed with her.
A wallet that didn't turn out quite right, so I'll be making a bigger, better version soon.
Finally working on some paintings for the 14 month old's room. I made the banner back when I was pregnant :)
I still need to take and post pictures of the stuff I made for my Niece for Christmas (model horse accessories), the Barbie couch and table I made for my 3 year old, and the fabric baskets I made for the kitchen! I'm sure I'm forgetting something, but that's enough for now. I'm going to post my first tutorial soon, for a little Leapster travel bag! Plenty of room for games and batteries, and of course the Leapster system itself. Here's a little preview of the inside for now:
I promise the outside is much cuter ;)